Famous Waterfalls in West Bengal
April 26, 2023
0 Comments
---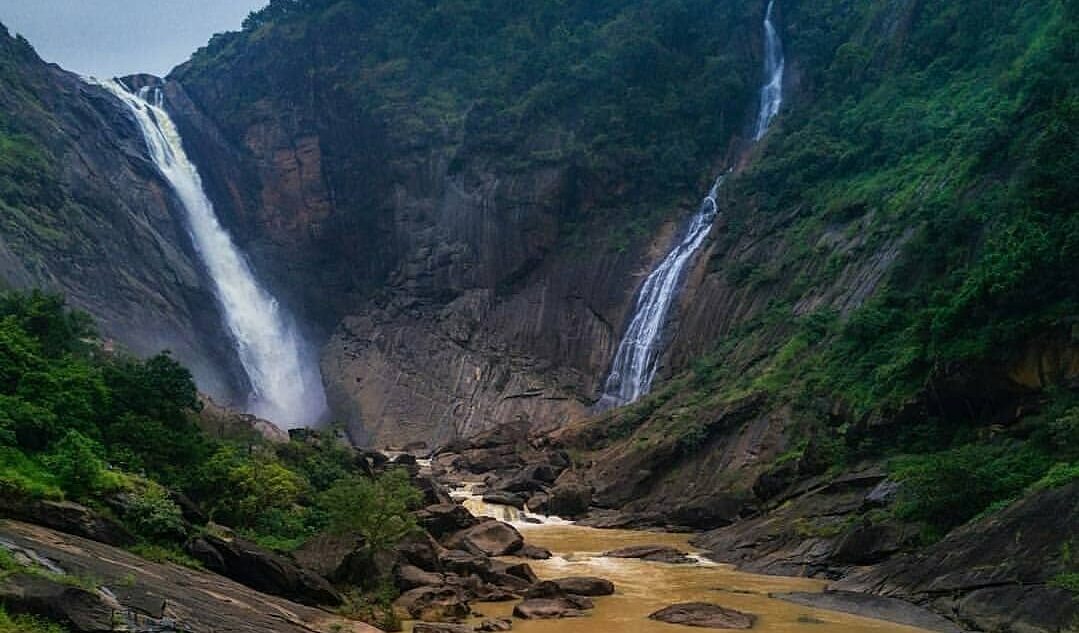 ---
Famous Waterfalls
Primarily known for its culture & lifestyle West Bengal amazes visitor's with its diverse naturalbeauty. Among the many natural attractions, West Bengal has some amazing waterfalls that attract different types of tourists. If you want to explore West Bengal, you must have these beautiful waterfalls covered.And to help you on your trip, here is a list of the amazing waterfalls in West Bengal.
Read More
Famous Waterfalls in West Bengal
Changey Waterfalls
To start the list of best waterfalls in West Bengal, this one is always at the top. Located in lava in the Kalimpong district, this waterfall flows into a 300-meter-high reservoir and forms a beautiful landscape among rolling hills. The greenish blue color of the water in this waterfall is amazing.
You can hike to this destination. The trail is 900 meters long and has many small villages, small waterfalls and streams along the way.
Rainbow Falls
This scenic waterfall in Darjeeling greatly enhances the beauty of the district. Located at Karei Tea Estate in Darjeeling, this thundering waterfall rushes into the Karei Valley. The water of this waterfall is so fresh that you can drink it.
If you are lucky, you can see the beautiful scenery of a rainbow over the waterfall. Surrounded by the dense forests and tea gardens of Mandir Gaon, once you're here, you feel like you can't leave this place.
Chunnu Waterfalls
When it comes to the best waterfalls in West Bengal, these are on the list. Chunnu Falls near Bloomfield Tea Garden is a stunning natural attraction. This waterfall and surrounding area looks great for a day picnic and some great snaps.
Grab your picnic basket and spend a bright sunny day here with friends and family. There are many shops where you can buy delicious sweets and enjoy beauty. There is also a rock garden where you can stroll around the waterfall.
Paglajhora Waterfalls
These beautiful waterfalls are located on the low slopes of the Himalayas and are the pride of the eastern Kurzon Valley. Cascade Falls plunges from a height of 6,100 feet, creating spectacular views for visitors. For adventure seekers and hikers, a trip to this waterfall is exciting.
Located in the deep jungle of the Mahaldiram Hills near the town of Chimuri, trekkers can enjoy a trip to the waterfall. You can also enjoy the sunrise over the waterfalls as you travel to Darjeeling on a toy train. Monsoons are the best time to visit the waterfalls and you can see them in rapid form along with the lush greenery around them.
Gagra Waterfalls
Gagra Waterfalls near Chandbari in Gagra are worth a visit. Surrounded by dense forests and beautiful valleys, this waterfall has become one of the most attractive tourist destinations in West Bengal. When you come here, you will fall in love with the serene beauty that surrounds the waterfall. Here you can enjoy a nice picnic with your friends and family.
The location is also famous for couples' weddings due to its tranquility and location away from the hustle and bustle of popular tourist destinations. If you want to spend some alone time with your partner in a wonderful natural environment, the Gagra waterfalls are the best place to visit.
Whistle Khola Waterfalls
The name of this waterfall is interesting because the toy train to Darjeeling whistle in front of it. If you are looking for a place completely away from the crowds and want to have a good time surrounded by nature then this waterfall and location is the best in your area. Far away. The extraordinary tranquility and beauty of this place will make you feel like you are in paradise.
Turga Falls
Most of West Bengal's famous waterfalls are in the North Bengal hills, but this one is in Purulia, close to the Ajoda Hills. This is another Indian waterfall that feels like heaven when you come here. The rock formations surrounding the falls are perfect for sitting down and taking some nice snaps.
The best place for trekking and sightseeing. There are several seating areas near the falls where you can enjoy stunning sunset views. You can also take a dip in the shallow reservoir below the waterfall. Have fun with your friends!
These are the famous waterfalls that you can visit now in West Bengal. Every waterfall is amazing and the surroundings are amazing. Spending time in such places activates the senses and helps prepare for the next step in life. Whenever you find your life getting bored with the monotony and the regular hustle and bustle of city life bothers you most, you can visit these places in West Bengal and forget all the problems of life. can. These waterfalls are just a few hours' drive from Kolkata, so not only the non-conformists, these places are also great for Kolkatans.
list of waterfalls in west bengal

list of waterfalls in west bengal areChangey waterfalls, Chunnu waterfalls, Ghagra waterfalls, Paglajhora waterfalls, Rainbow waterfalls, Turga waterfalls

highest waterfall in west bengal

Changey Waterfalls is highest waterfall in west bengal

largest artificial waterfall in west bengal

Changey Waterfalls is the largest artificial waterfall in west bengal

paglajhora waterfalls lies on which river

paglajhora waterfalls lies on which river The Mahananda river originates in the Himalayas

waterfall in bengali

waterfall in bengali are Changey waterfalls, Chunnu waterfalls, Ghagra waterfalls, Paglajhora waterfalls, Rainbow waterfalls, Turga waterfalls

waterfalls in kolkata

waterfalls in kolkata are Changey waterfalls, Chunnu waterfalls, Ghagra waterfalls, Paglajhora waterfalls, Rainbow waterfalls, Turga waterfalls
Tags:
best places to visit in West Bengal
,
best tourist places in West Bengal
,
Changey waterfalls
,
Chunnu waterfalls
,
Ghagra waterfalls
,
Paglajhora waterfalls
,
places to see in west bengal
,
places to visit in West Bengal
,
Rainbow waterfalls
,
tourist places in West Bengal
,
Turga waterfalls
,
Waterfalls of West Bengal
,
West Bengal tourist spot