Gudguda Waterfall
---
---
Gudguda Waterfall, Sambalpur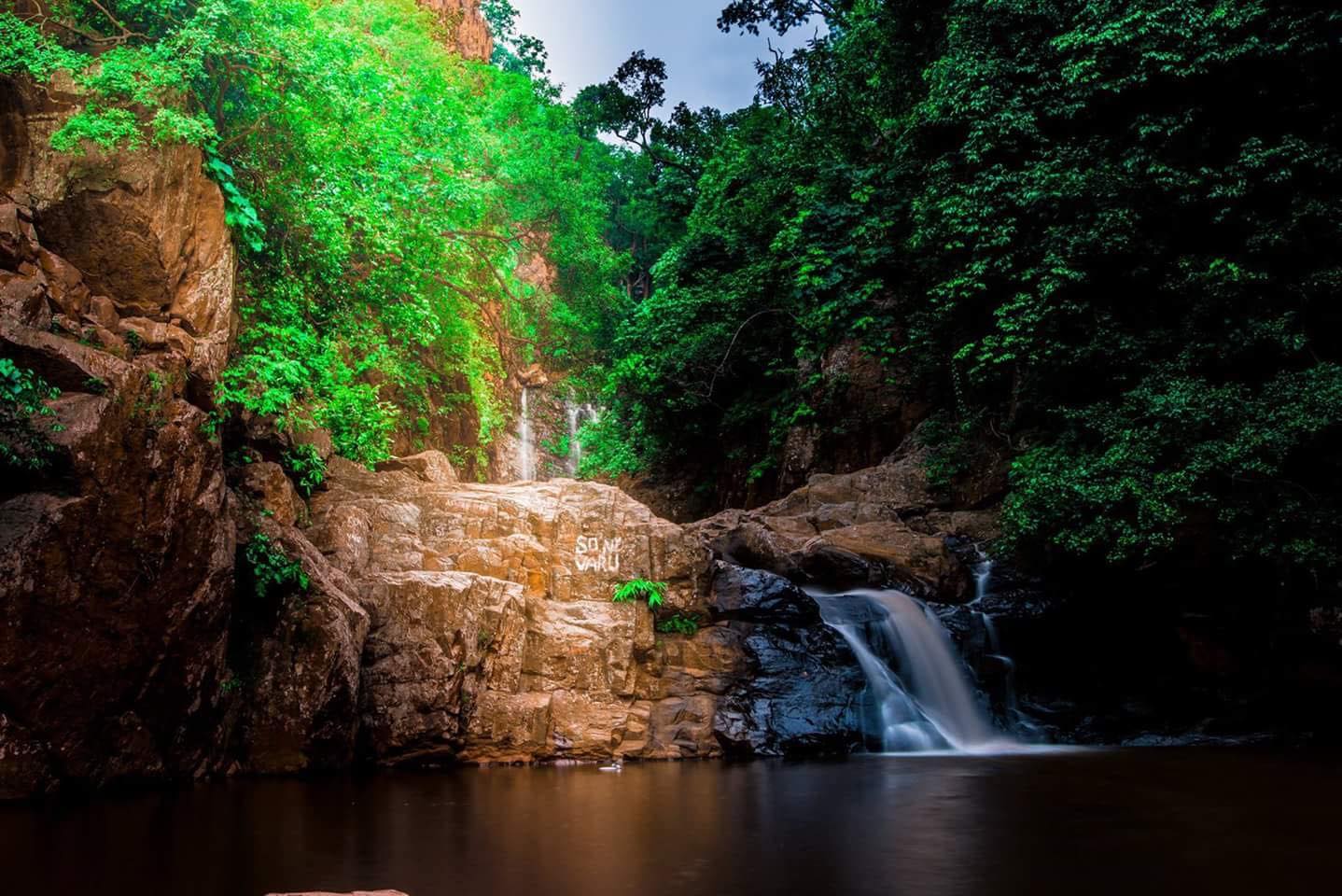 Gudguda Waterfall, Sambalpur, one of the most beautiful Picnic Spot. From Jharsuguda, it takes only 1.5 hrs to reach to the spot Gudguda. The Roads are fantastic after you cross Kolabira Village, Sambalpur. Journey to this place is very pleasant. You can hardly find any vehicles after Kolabira Village, Sambalpur. Gudguda place is fully covered with dense forest. As soon as you are about to enter the spot, you can find many Mango & Lichi Orchards on both side of the roads. You can also hear chirping of birds, gushing sound of Gudguda waterfall etc. You will love this Dudguda place as it is a very peaceful place to spend your day away from your hectic and busy life.Maruti 800 and Maruti Van will have little difficulty to going in the Moonson time. This Place has three Step by step waterfalls, these gudguda Waterfall have been beautifully carved themselves through the rocks. Gudguda Waterfall Place is also good for Mountain Trekking. Do not forget to carry Trekking shoes along with you whenever you plan to visit this place. Let us mention one more big thing that the waterfall water flowing in this falls is extremely chilly, one of the main reason is because waters are hardly expose onsun raysas it is covered on all sides. Rest you can easily know more about the spot once you see the Photographs taken in that spot.
Read More
How to Reach Gudguda Waterfall
Gudguda waterfall is located Sambalpur district, of the western a part of Odisha, India. It is a cascade waterfall which flows from gudguda mountain. This vicinity is absolutely protected with dense forest, styles of Orchards, chirping sounds of birds, gushing sound of waterfall etc. It is a totally non violent vicinity to spend time and to like the nature. Before coming into to the precise spot you want to move a small water flow, that could without difficulty be crossed. This Place has Seven Step -by-step waterfalls, those Waterfall were superbly carved themselves via the rocks. The mesmarizing splendor of this vicinity draws the travelers from throughout Odisha. It ia the first-rate vicinity for picnic, for nature images and wild lifestyles images like birds and a few type of bugs and is likewise top for Mountain Trekking. Don`t neglect about to hold Trekking footwear together with you on every occasion you propose to go to this vicinity.
Travel Info:

Best time to go to: Oct-Feb
District: Sambalpur
Elevation: 392.9m
Open Time: Day Time
Popular Cuisine: Local Food
Attractions: Waterfall, Dense forest, picnic spot
Nearest Bus Stop: Sambalpur
Nearest Railway Station: Sambalpur
Travel Options: Taxi, Bus, Train
Nearest town: Sambalpur
Distance from Bhubaneswar: 310 km
Natural beauty of Gudguda waterfalls in Sambalpur
The Gudguda waterfalls in Sambalpur district of Odisha is an appealing traveller vacation spot in addition to a completely unique picnic spot way to its herbal splendor. The picturesque water streams, serene surroundings and flawlessly textured mountains upload to the splendor of the vicinity.
Located close to Badbahal village beneathneath Kuchinda block in Salebhadi panchayat of the district, the traveller vicinity homes Pindis for picnic, bench for sitting and lavatory arrangement. However, a garden, visitor residence for night time live and steps to climb atop the falls has been demanded.
186 total views, 1 views today